Meet the Skinner's Team – Samantha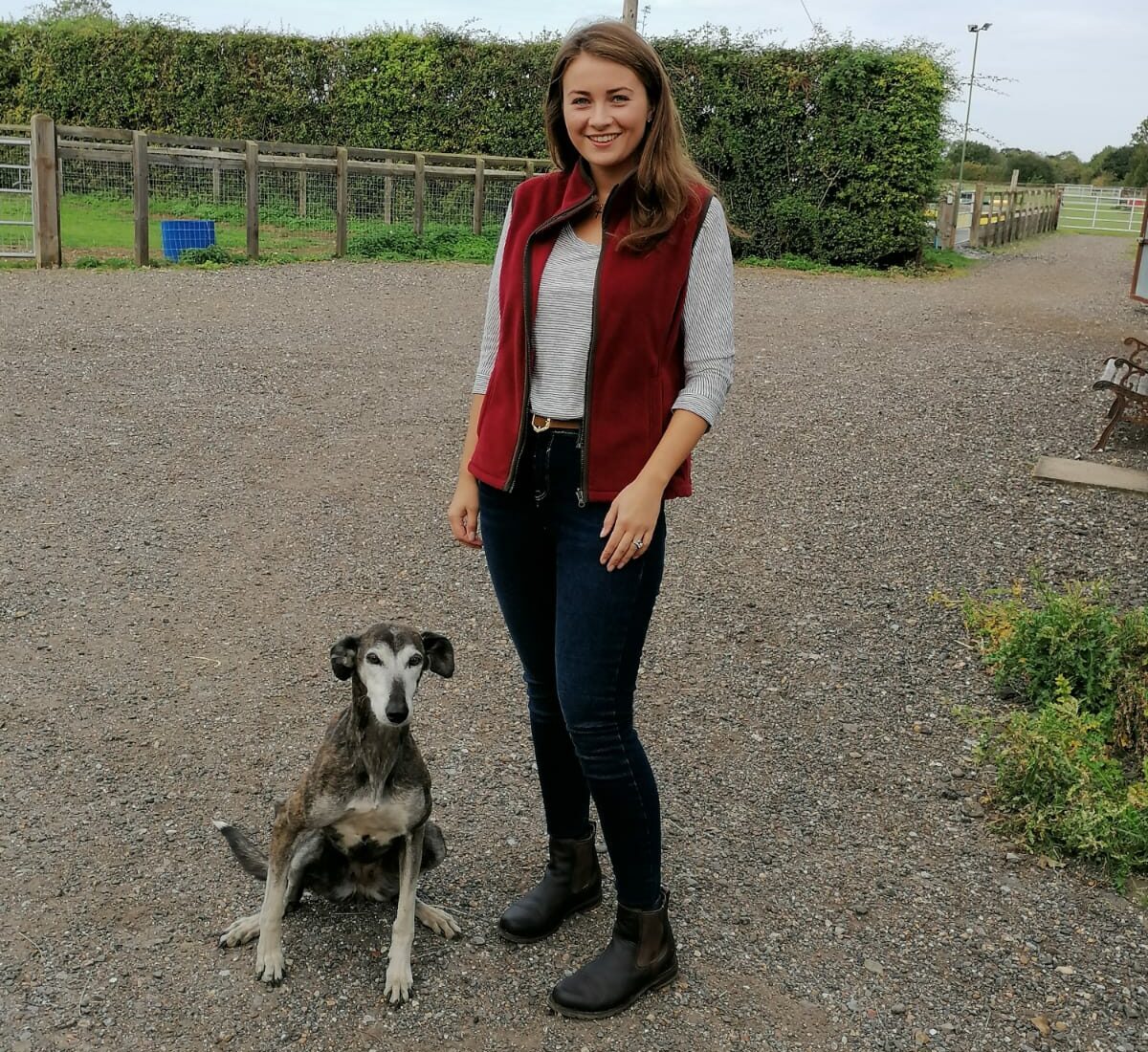 Samantha is part of our Customer Services Team. Her role is diverse, and she has many responsibilities, part of her job (which the rest of the team is very envious of) includes coordinating our Puppy Pack Scheme, where she gets to see lots of your lovely puppies! Learn more about what a typical day looks like for her, and how she could help you…
Name:
Samantha Smith
Job Title:
Customer Service Administrator
Department that you work in:
Customer Services
Number of dogs:
I have one dog; her name is Socks and she is a Saluki cross Greyhound.
What are they fed on?
Socks is fed on Field & Trial Muesli Mix. We find this food really suits her; she's a fussy eater and it's a great source of energy.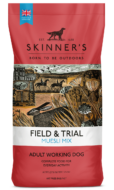 Muesli Mix
An appetising mix of tastes and textures.
£8.10 – £28.49
Hobbies:
In my spare time, I love to be with horses! I in-hand show my Welsh Section C pony and go carriage driving with my husband. When I'm not with the horses, you'll probably find me out running or doing some sort of general fitness.
What does a normal day at Skinner's look like for you?:
A normal day for me is waking up at 6.00am to have my breakfast, then get ready for the day; I leave the house and get to work for 8.00am.
My working day begins by updating our breeder database with the details of the puppy packs that are scheduled to leave the Mill that day; they can then be packed by our team out in the factory. I then work my way through my emails, process new litter registrations and send the registered breeders letters and vouchers. Throughout the day I also answer phone calls and support customers with their enquiries.
I leave work at 4.00pm, get back home and usually go for an 8k run or work out for an hour; I then make sure that our horses have been exercised and mucked out.
What does your job involve?:
Answering the phone
Taking direct orders
Coordinating the Puppy Pack Scheme
Handling customer enquiries and queries
Dealing with transport issues
Checking and approving DHL invoices
Data Analysis for our Amazon rankings
What is your favourite part about your job?:
I think my favourite part of my job is receiving adorable photos from breeders of their puppies! I find it very rewarding to see so many lovely, healthy future gundogs doing so well on Skinner's Puppy food.
What made you want to work for Skinner's?:
Skinner's has always been known to my family because they feed Field & Trial to all their dogs, so when I saw the job role advertised, I felt it was perfect for me! I remember arriving for my interview – I was greeted by a warm, welcoming team and it just felt right; I am now very proud to say that I am part of the Skinner's family. Living 5 minutes from work also has its advantages!
Worth Reading