Skinner's Easter Hamper Competition 2019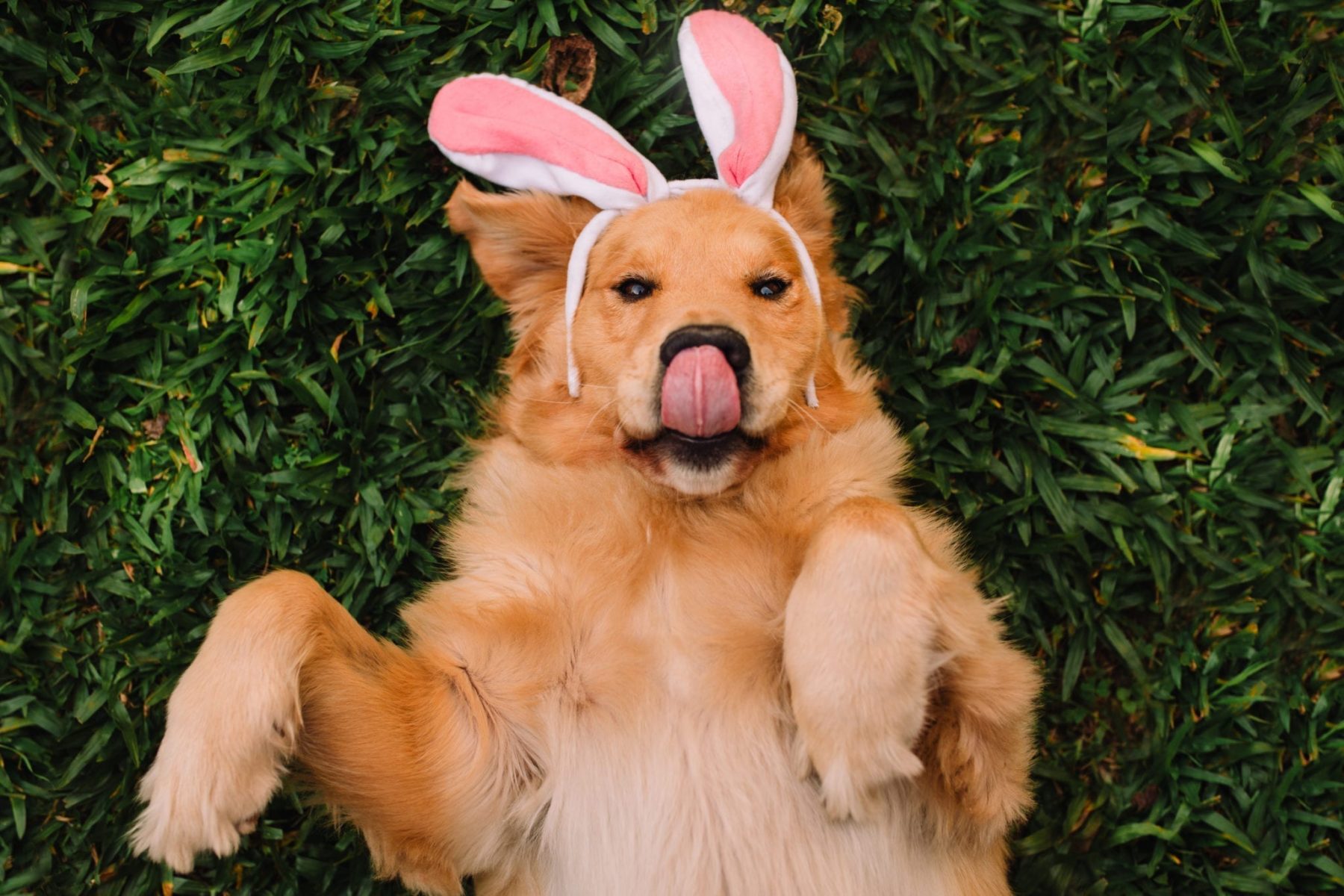 We are very excited to tell you about our Easter competition this year. We have teamed up with various companies to provide you with some fantastic prizes: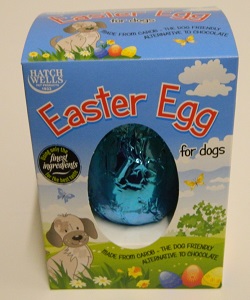 1. "Hatchwells" Easter Egg for dogs AND Fun size Easter Eggs for dogs.
It wouldn't feel like Easter if we didn't have chocolate! Not only will your dog receive a very yummy looking Easter egg, they will also get 6 smaller eggs. The chocolate is made from carob which is a dog friendly alternative to chocolate. Both items are free from cocoa, wheat and gluten.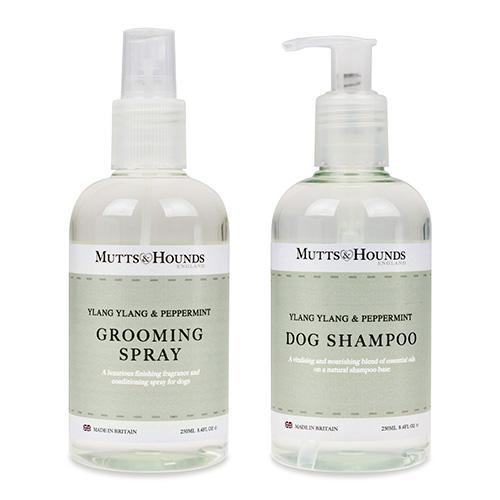 2. "Mutts & Hounds" Ylang Ylang & Peppermint Dog Shampoo & Grooming Spray and Shelby Sheep Plush Dog Toy.
We have some gorgeous items from Mutts and Hounds! Easter is a time of new life, which is why we thought our hamper ought to contain something lamb related… let us introduce to you Shelby Sheep! He is a soft, fluffy, ball shaped toy containing a squeaker and legs which make crinkly sounds to keep your dog entertained. The Dog Shampoo contains essential oils with added vitamin E to keep your dog's skin healthy and moisturised. The Grooming Spray adds gloss to, deodorises and conditions their coat.
3. "Collared Creatures" Harris Tweed Dog Collar, Luxury Quilted Dog Blanket, and Dog Drying Coat.
We all want to spoil our dogs when we can, and the Luxury Quilted Dog Blanket certainly achieves this. It is machine washable and is made from a super soft, durable double layer of Faux fur. The Dog Drying coat is pawfect for soggy doggies! Made from high quality, quick drying microfiber cotton towelling inner and a fleece outer, keeping your dog dry, warm and clean. The collar is handmade from 100% Wool and treated with Scotch Guard to protect it from the elements.
4. "Woof & Brew" "Windy Hound" herbal blend, "Bottom Sniffer" Doggy Beer & Bow Tie, "Bark Jeeling" Herbal Tea, "Pawsecco" Still Wine and "Pawsecco" Freeze Pops.
We have a fur-bulous collection of edible goodies from Woof & Brew! You won't be able to blame in on the dog anymore when you use "Windy Hound", helping promote a healthy, calm digestive tract. "Bottom Sniffer" dog beer comes with a bow-tie and coaster! The drink is packed with vitamins, minerals, and anti-oxidants (no alcohol is included!). "Barkjeeling" herbal tea is made with 100% natural herbs, inside biodegradable teabags. You can't go wrong with "Pawsecco" Still Wine and Freeze Pops, which are both alcohol and grape free; and make the perfect treat for any time of the day!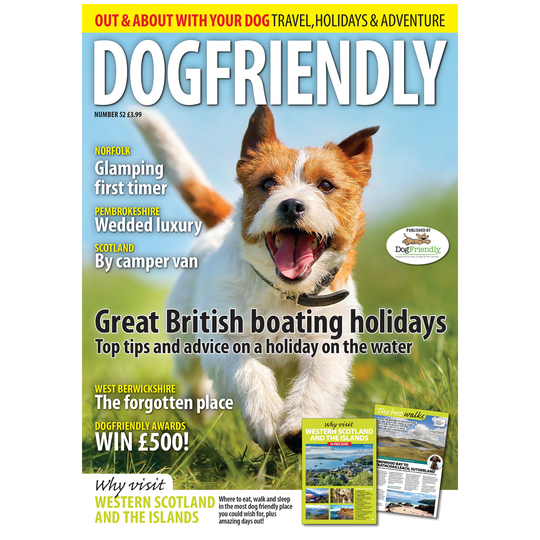 5. A year's subscription to "DogFriendly" Magazine.
DogFriendly magazine is dedicated to Dog Friendly places to visit. It contains information about exploring dog friendly places throughout the country. You will receive a copy every 2 months for a year.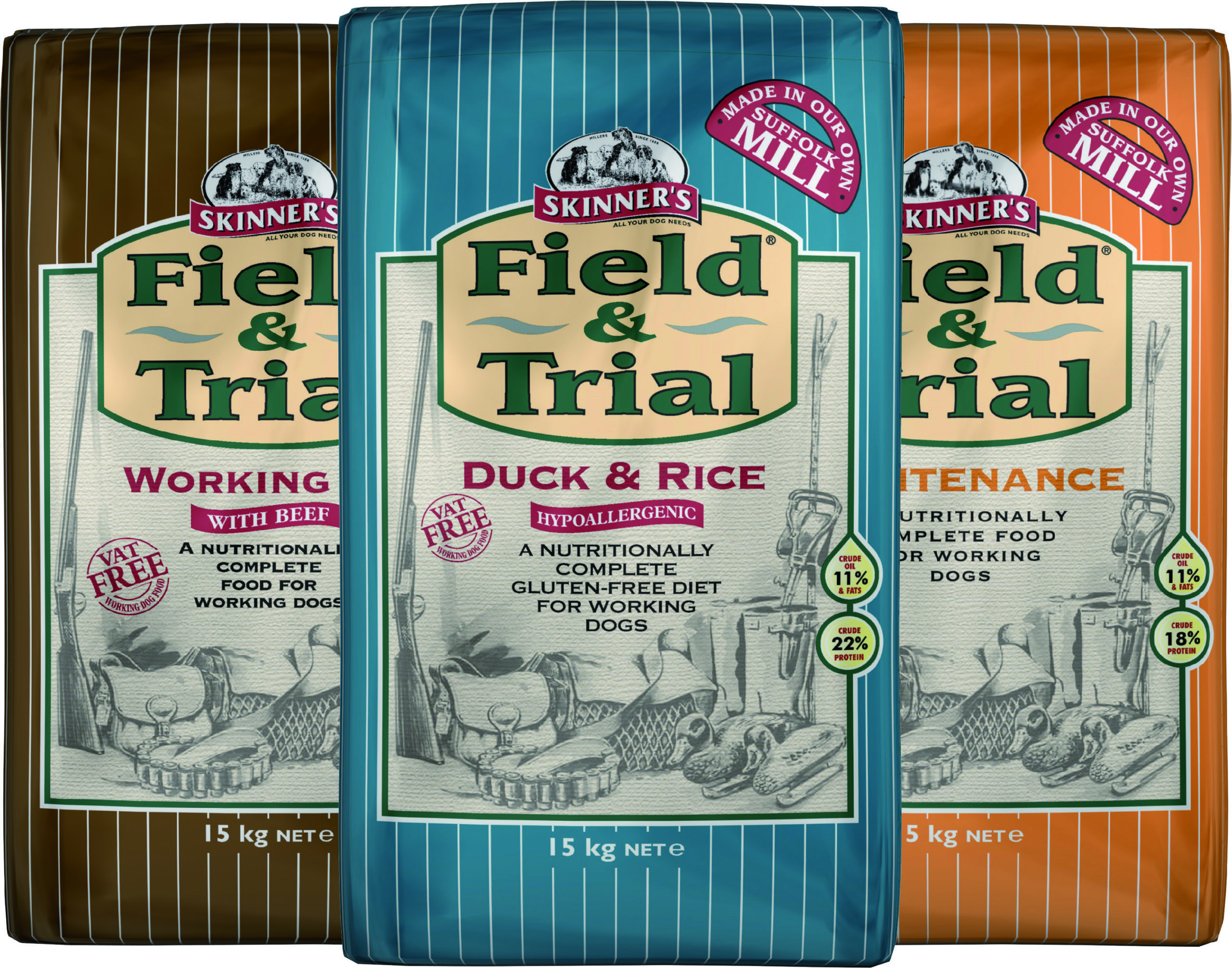 6. A 15kg bag of Skinner's Field & Trial of your choice.
You will also get a voucher to receive a 15kg bag of our Field & Trial of your choice!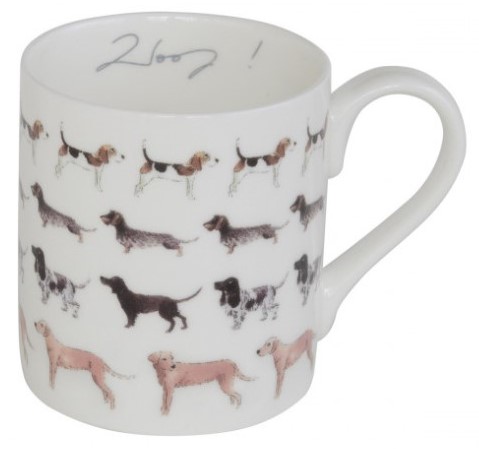 7. "Sophie Allport" "Woof!" Tea Towel and "Woof!" Mug for the human!
We couldn't leave you lovey humans out! Which is why you will also win a gorgeous fine bone china mug, and cotton tea towel; both of which are decorated in a variety of pooch breeds!
We wish you all the best!
For your chance to win this huge selection of goodies, follow the instructions on our Facebook page.