Skinner's Sponsor Ged Walker Memorial Dog Show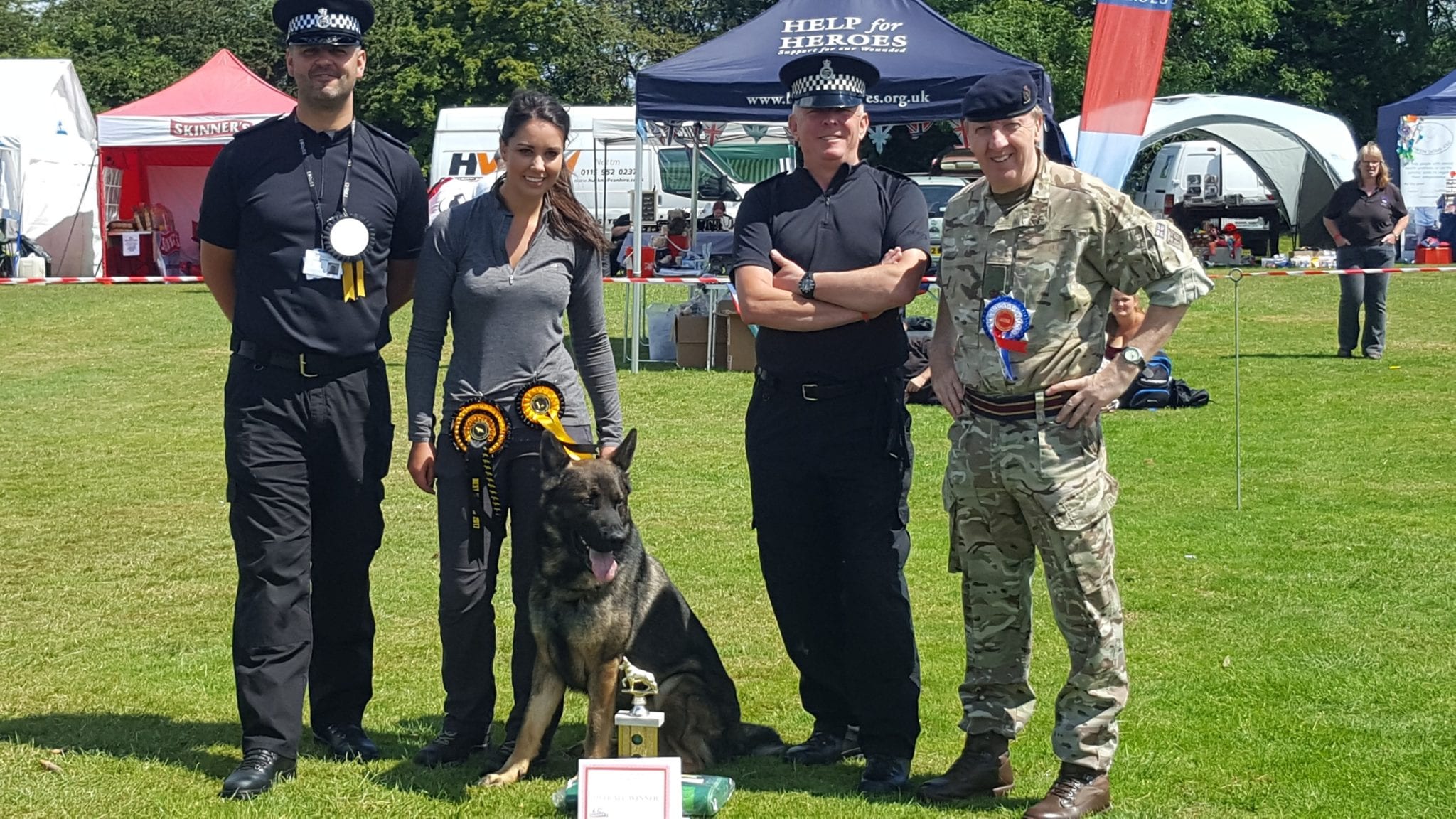 Skinner's was proud to sponsor the Ged Walker Memorial Dog Show this year, which was in aid of PC Gerald 'Ged' Walker (1960 – 9 January 2003) who was a police dog handler with Nottinghamshire Police and was killed in the line of duty in Bulwell, Nottingham, in 2003.
On 7 January 2003, Walker was dragged 100 yards and fatally injured by a stolen taxi as he reached into the vehicle in an attempt to remove the keys from the ignition. He died in hospital two days later from serious head injuries. He was survived by his widow and two children.
A dog show has been held annually in Long Eaton in memory of Walker since his death in 2003. The police station in Bulwell where he was stationed has been named the Ged Walker Building. The day was a great success, and special in remembering those who tragically lost their lives, while protecting their country.
Kelsa Bingley with GSD Ayk was the winner of the Ged Walker class.
Harry Young and his Malinois Limatka (fed on Skinner's Working 23) who was winner of the Kenneth Rowe memorial class.