The Glorious 12th – A Day Like No Other.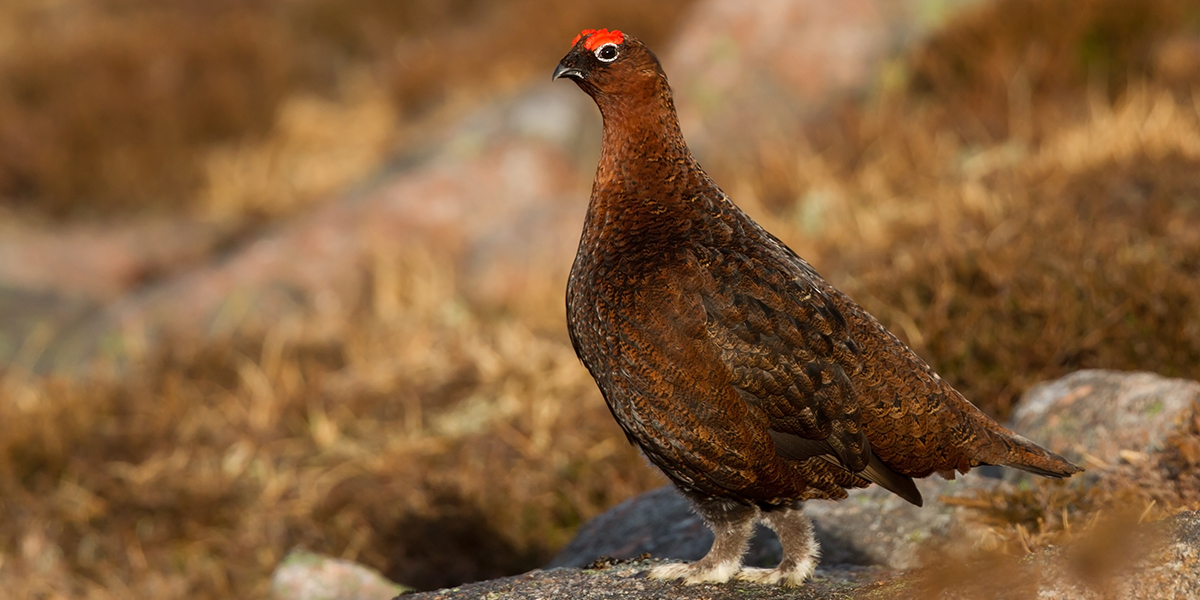 What is The Glorious 12th?
The 12th of August is symbolic date for a countryside sports person. This is the first day of the shooting season throughout Great Britain and Northern Ireland; which starts with Red Grouse.
With records dating back as far as 1853 this date is one that is firmly in the history books. With endless traditions, from the dress code to the much needed elevenses, this day is so much more than just a date.
For many, the shooting season is the high point of year-round conservation project. Throughout the last year, gamekeepers have worked hard maintaining the moors to give the grouse the best breeding habitat.
On this day, the sun will rise over the moorland and the early morning mist will burn away, people will gather in their tweed, the sound of gunfire will fill the air and your dogs' time to shine arrives. This day is undoubtedly one of the busiest days in the season with large amounts of game being shot.
Why celebrate the start of the season?
For many, the shooting season brings together people and gundogs from all over the country. It's a chance to catch up with old friends, make new acquaintances and showcase your dogs.
Laura Peakman, West Midlands and Wales Area Sales Manager, added, "The shooting season for me is all about spending time with my dogs and working them for what they were bred for and the pride I get from all the hard training I've put in throughout the year".
Did you know?
If the 12th August falls on a Sunday, then the season will kick off on Monday 13th August.
Red Grouse shooting season lasts for 121 days.
Roast Grouse has more protein than roast chicken.
A Red Grouse can fly at 70mph.
A day to remember
When you speak to anyone who has been on a shoot, the sense of nostalgia is overwhelming. From tales of days gone by, to the trusty hound that always delivered – the stories are endless.
Laura recalls, "My first shoot was with my grandad when I was maybe 8 who was a gunsmith, so growing up I was always around guns and working dogs. We would regularly take the dogs out on a Saturday shoot a few pheasants and nan would cook them for Sunday lunch."
But not all those on a shoot grew up in such surroundings. Yvette Moore, North West and Midlands Area Sales Manager, describes her first time, "I had never been on a shoot until I joined Skinner's, and I was kindly invited onto a local syndicate shoot in 2018…The lads took me under their wing to which I am still very grateful. I spent half a day beating (no dog), and half a day standing with the guns; where they talked me through what was happening, and I started to pick up the terminology. I was also given my first brace of pheasants and was shown how to de-breast the bird by one of the lads, which I did when I got back home and cooked and ate them the following day. Ever since that day I was hooked and love going beating on foot."
2020 – A year to remember
As we look forward to this year's shooting season, we are sure to see a few changes to the proceedings, by enlarge due to the impact of COVID-19 and social distancing measures. In some instances, shoots have been cancelled however, many more are still set to go ahead.
The summer months have seen many a dog and owner train hard. Steve Andrew, Northern England and Ireland Area Sales Manager, commented "In normal circumstances, I would begin my preparation with my dog Buddy by my side! Ahead of the season, I would be pigeon shooting which gets him out once a week!" he went on to add "sadly COVID-19 has stopped us running our little syndicate shoot, although we are looking forward to meeting new and old friends at the shoots that have managed to go ahead."
Joining Yvette this year will be her Springer Spaniel "…who will be by my side beating in line which I am very excited about, but also quite nervous as it will be the first time having my own dog out there! I'm sure we will do what is required of us and have lots of fun this season."
Whatever way you look at 2020, this year will be one that goes down in the history books. We hope that this season is one full of laughter, success and great tales to tell future generations.
Are you feeding for performance?
For generations, Field & Trial dog food has been trusted and developed to support hard working dogs and provide them with the nutrients to sustain and restore energy.
Discover the range here: https://www.skinners.co.uk/product-category/food-for-active-dogs/
Worth Reading