Understanding the working dog
Dog Health , +2
October 5, 2020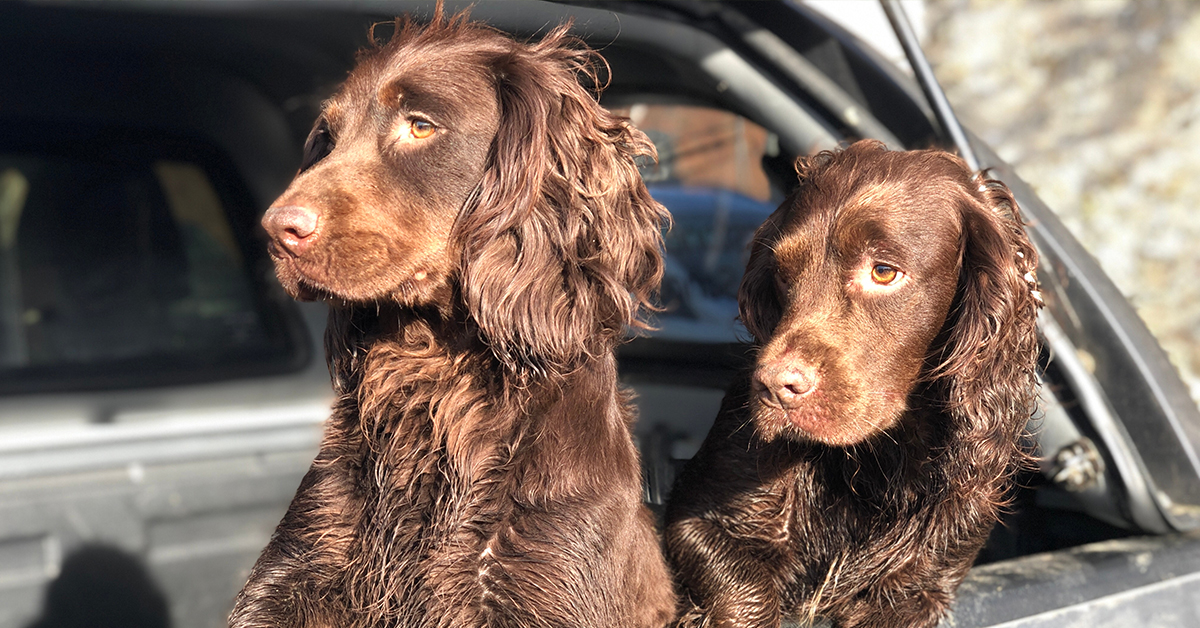 The saying 'a dog is man's best friend' seems to date back from the dawn of time, and who are we to disagree with this statement. As any dog owner and handler will know, these animals are our trusted companions, they are loyal and dependable. They don't ask for much, just somewhere to sleep and a good meal, in return they will always deliver and exceed our expectations.
What is a Working Dog?
Gundogs such as Spaniels, Pointers, Labradors and Retrievers
Sheepdogs such as German Shepherds, Collies and Old English Sheepdogs.
Racing Greyhounds
It's down to biology
At Skinner's, we understand a dog's biological make-up and in turn the specific nutritional requirements needed to provide the energy and stamina that you can depend upon.
Our trusted canine companions take on the challenges of the British countryside and changeable weather. Whether out on the hills herding sheep or out in the field performing a blind retrieve, we know performance matters. Our comprehensive range of dry dog food means we have the right diet to support your working dog whether they need support for endurance work or high intensity as seen with Racing Greyhounds.
Finding the right dog food
For decades, Skinner's working dog food has been the trusted choice with owners and breeders. This is down to the fact that each of the diets in the range have been formulated with a different nutritional requirement in mind; allowing the owner to feed a diet that is right for the dog at its life stage and reflective of its activity level.
With 19 diets, we recommend completing our free feeding guide or speaking to our nutrition team to find the right food for your dog.
Highlights from the Skinner's Field & Trial range
Field & Trial Superior is popular with those who are looking to maintain the blood line and breed from their trusted colleague with four paws.
The entire Skinner's puppy food range has been trusted to support both the physical and mental development of future field trial champions.
Field & Trial Muesli Mix is a firm favourite with gundogs during the shooting season. A handful at lunchtime is an ideal snack and thanks to the delicious mix of ingredients and textures, it is irresistible to even the fussiest of eaters.
Field & Trial Working 23 provides all-round nutrition for hard-working dogs, with essential fats and oils to maintain healthy, shiny coats and carefully balanced nutrients to sustain and restore.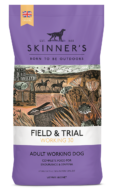 Working 30
Higher in protein & fat for endurance and stamina.
£9.30 – £41.79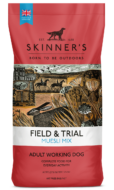 Muesli Mix
An appetising mix of tastes and textures.
£8.10 – £28.49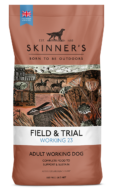 Working 23
Perfect balance For active dogs
£8.10 – £28.49