Why we're celebrating the dog this World Animal Day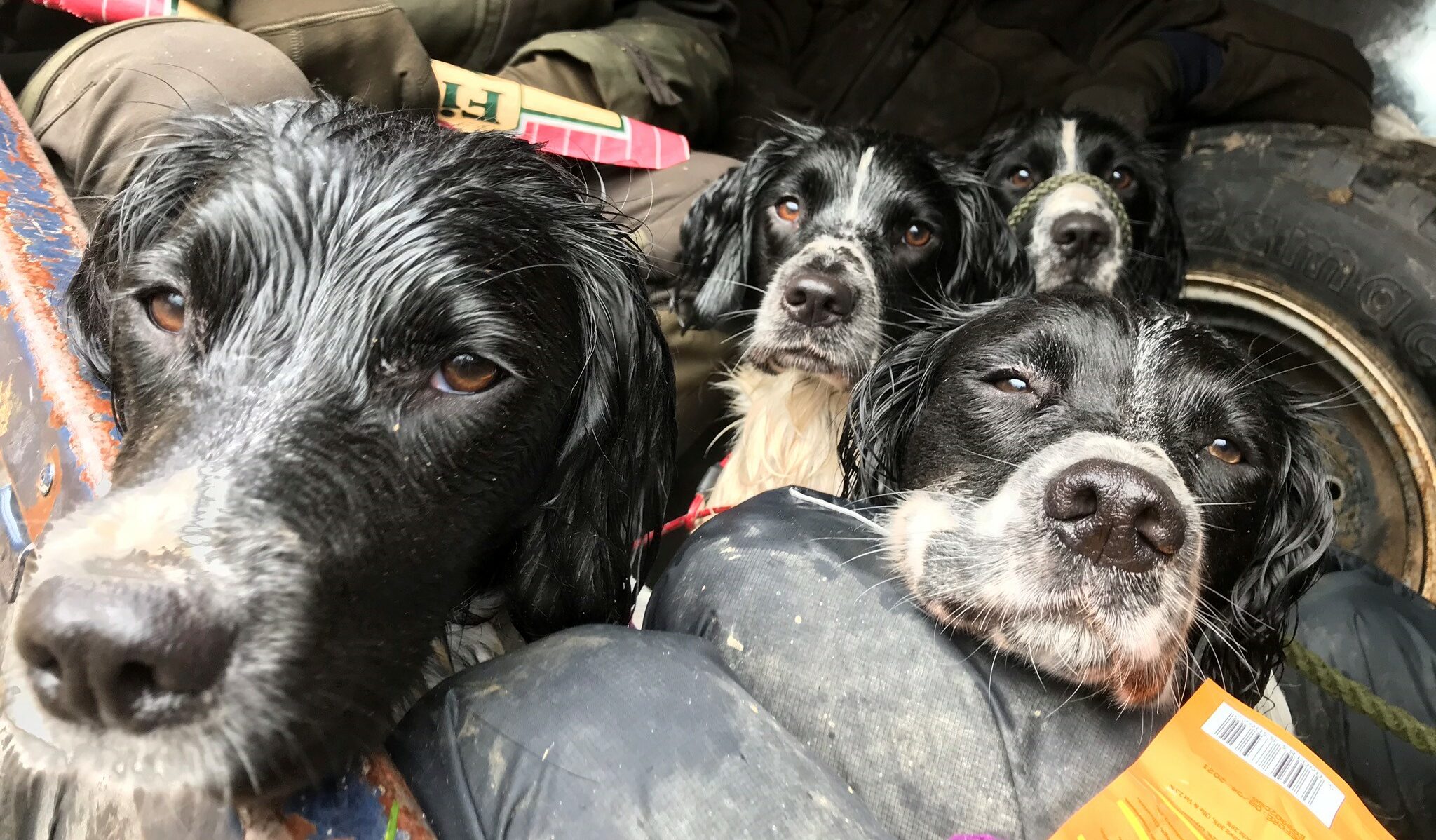 Whilst we love animals of all shapes and sizes, we have our favourite. You guessed it… the dog! World Animal Day is the 4th October and what a great opportunity it is to celebrate our canine companion.
Looking back at our history, Skinner's historically produced a variety of animal feeds, ranging from monkey nuts to cat food. In the early 1970s, our very first complete working dog food left our Suffolk Mill. This went from strength to strength, which made us decide to focus on the dietary needs of those that work.
Today, we continue to feed working dogs our kibble, covering a wide range of dietary needs, activity levels and life stages. You can find our full Field & Trial range here.
Why working dogs?
They have worked alongside humans, hunting and herding animals, for thousands of years. It is believed that the domestication of dogs and partnership between them and humans was based on the fact that we needed their help to do so, which has resulted in a bond and companionship greater than that of any other work colleague.
The modern working dog comes in all shapes and sizes, and with a wide range of job roles. From herding dogs to service dogs, search and rescue dogs to police dogs, guide dogs to gun dogs, our four-legged friends are full of skills to help us do our jobs to the best possible standard.
Without these animals, we would struggle to complete many of our jobs. Imagine trying to carry out a search and rescue without the incredible sense of smell that our four-legged friends have, or heard sheep without the skill and stamina of a Border Collie, or even retrieving the produce on a shoot without the speed and nose of a Spaniel (or any breed for that matter!). These skillsets are ones which humans simply don't have, and there are many jobs we just couldn't do without them.
How can we say thank you?
A comfy bed, love and attention is a good place to start in thanking them for all that they do, but we have something that goes way beyond that.
You've probably heard the saying "The way to a dog's heart is through their belly", and there's certainly some truth in that! At Skinner's, we have a genuine love and understanding of man's best friend, which is why we have a range of food for dogs of every age, breed and activity level. Show your four-legged friend some thanks for all they do, and prepare them to perform at their best with our Field & Trial range:
We do our best to provide food for whatever their nutritional requirements are, to help you say thank you in the best way possible… with a tasty bowl of Skinner's.
Need more advice?
If you'd like to reward your dog with a delicious meal of Field & Trial, but you're not sure which of our foods to feed, we have a wonderful Nutrition Team who are more than happy to help.
Simply head to our Nutritional Centre or send an email to nutritionsupport@skinners.co.uk with your question.
Worth Reading