Could Maintenance be the right food for your dog?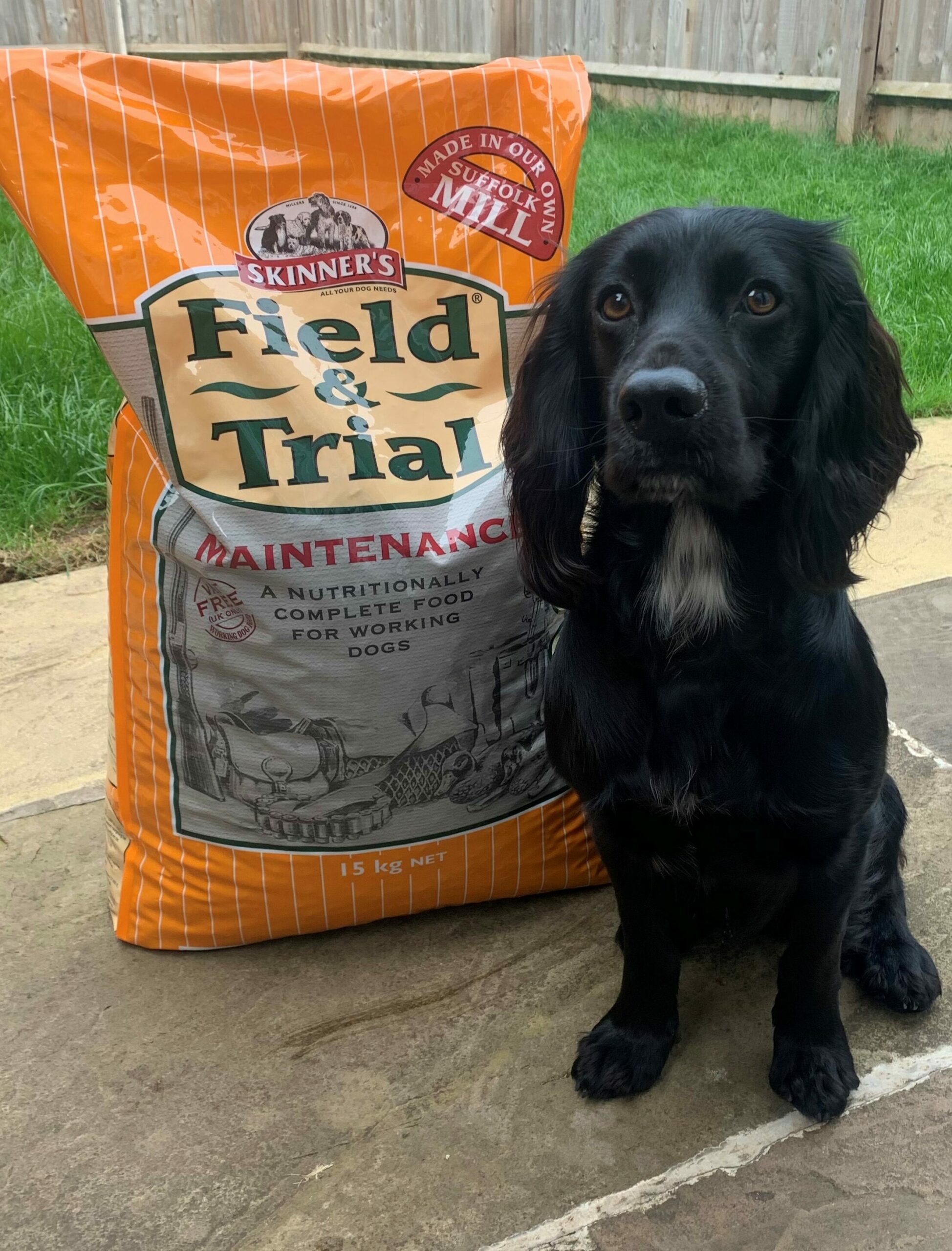 Written by Zoe Russell, BSc (Hons)  
Nutrition Officer, Skinner's
Field & Trial Maintenance is a firm favourite with many dog owners, but are you wondering if it's suitable for your four-legged friend? Read our advice to find out if our popular kibble is the right food to be feeding your dog.
The perfect out-of-season diet
For many dogs, their level of energy output will reduce out of the working season, meaning adjustments to their diet can be critical. Maintenance can be a great choice for this period of time as it can help to support their day-day energy requirements without providing excess energy or excess nutrients that may either be excreted by your dog or contribute towards unwanted weight gain!
Read our article about keeping a happy and healthy gundog off-season.
Do I need to add anything to my dog's food?
Like all our Field & Trial diets, Maintenance is nutritionally balanced and complete, meaning it provides all the nutrients that they need, without requiring additional supplementation. This delicious recipe also offers a source of protein to support muscle integrity, and fats as a source of energy for moderate energy output.
Is Maintenance right for my dog?
This dry dog food provides ideal nourishment for those in everyday activity, making it suitable for many breeds.
This nutritionally complete diet is formulated to meet the needs of working dogs undertaking light work or at rest, so if your working dog is taking it steady, then Maintenance might also just be the choice for them.
It can also be a good choice for those requiring support with their weight or who are prone to weight gain.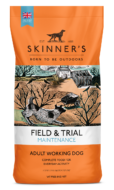 Maintenance
Perfectly formulated for everyday activity.
£8.10 – £28.49
How should I feed it?
For adults, we generally advise splitting their daily portion into 2 meals; this can support the overall digestibility of the meal and help provide the full nutritional benefit.
If you are unsure of how much to feed them, try our free online feeding guide which can provide an estimation based on their unique requirements.
Contact us
If you would like any further information or feeding advice, then please contact our nutrition team at nutritionsupport@skinners.co.uk and we would be more than happy to help.