Meet the breed – Labrador Retriever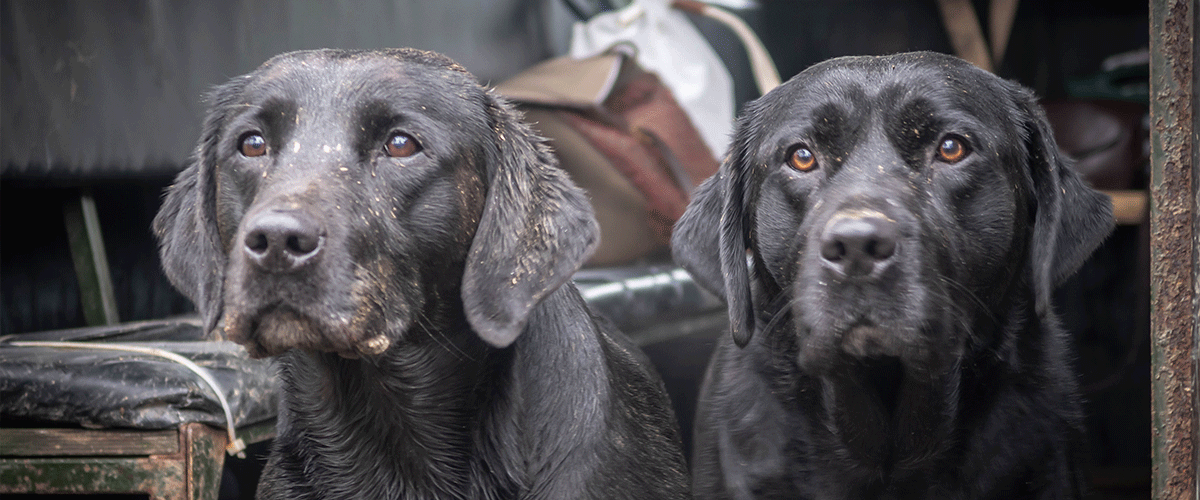 Labrador Retrievers are a breed often found in the field, but also in many family homes; they were even ranked the top dog breed of 2020! Find out what makes the Labrador so popular and whether they would make a suitable addition to your home…
Get to know the breed!
It is believed that Newfoundland dogs (which were smaller than they are today), and a smaller variety, 'St John's Dogs' were bred with hunting dogs to form the basis of the modern-day Labrador.
These popular and versatile dogs are often described as 'having a keen to please nature'. Not only do they make excellent working gundogs, but they are also commonly used as service dogs, therapy dogs, detection dogs and guide dogs.
This common breed is also known for their love of water. Their thick tails are often described as an 'otter tail', due to their medium length and thick base which gradually tapers towards a tip; this is believed to help them as they swim, acting as a rudder.
Here are some more facts that you might not know about them.
Also known as:
Labrador, Labs, Lab.
Country of origin:
Newfoundland
Original purpose:
Help fisherman retrieve their nets and lost lines, and pull carts containing fish.
Came to the UK in:
The first sightings were in the late 18th century.
Breed standard:
Height at withers: Dogs (56-57cms) Bitches (55-56cms)
Life Expectancy: Over 10 years
Number of puppies registered in 2020:
39,905
Kennel Club show group:
Gundog
Colour variations:
Black, Yellow, Chocolate, Liver.
Coat length:
Short
How often they need grooming:
Once a week
Kennel Club priority gene testing:
Hip dysplasia screening scheme.
Elbow dysplasia screen scheme.
Something to be mindful of with this breed:
Labradors are known for being prone to weight gain. This is often because they don't realise when they are full, meaning that if they're not monitored closely, they probably won't stop eating!
Read more about one Lab that lost 6kg in just three months with Skinner's here.
Temperament and breed characteristics:
This very intelligent dog is extremely keen to please their human owner and handler. They have a kind nature and are rarely aggressive or shy.
Whilst they are strongly built and broad, they are also renowned for their agility, which alongside their love of water, great nose and soft mouth, makes them a brilliant gundog! They are also known for getting on well with other dogs, which is vital when out on a shoot.
Exercise:
At least 2 hours per day.
Training is key to your Lab's success!
Here is a top tip from renowned Gundog Trainer, Jason Mayhew on working with the breed:
"Never expect a Labrador to know things and show them what you want. As they do things over and over again, they will gain experience. With reward and repetition, success is gained."

– Jason Mayhew
Meet a few of our Field & Trial fed Labradors…
Many of our customers own retrievers, and we regularly hear how their dogs are doing on our food over social media; two of these dogs include Nala and Safi. This pair live in North Wales, they were bred by the same family and share the same Father.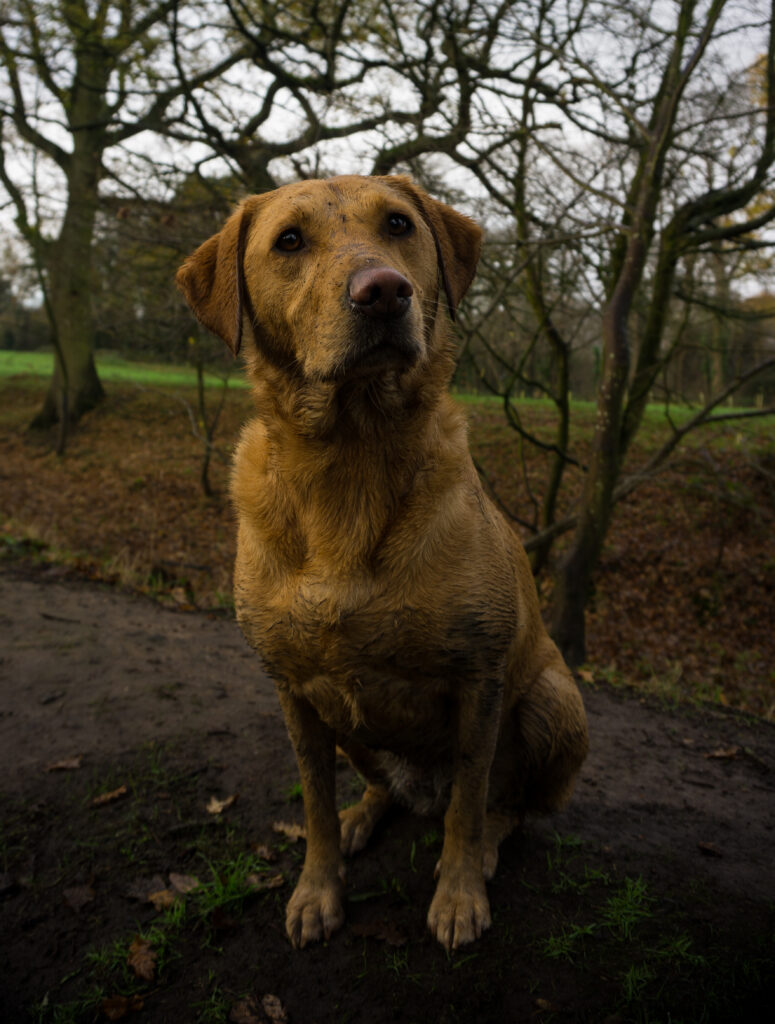 Name: Nala
Age: 3 years old
Describe Nala in 3 phrases:
Honest.
Eager to please.
Easy to train.
Fed on: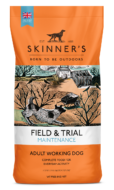 Maintenance
Perfectly formulated for everyday activity.
£8.10 – £28.49
Favourite activity:
Nala loves to retrieve! Whilst she hasn't had any structured working training, she has the basics covered. She enjoys being sent into cover to hunt for her dummy and will just keep going and going; she is always very proud of herself for bringing something to you.
Family:
Safi lives with her half sister Nala, and her two humans.
Favourite place to walk:
In typical Labrador fashion, she enjoys anywhere that has water! However, throughout the Covid 19 pandemic, her owner has discovered many new and local walks; one of their favourites is Loggerheads Country Park in North Wales.
Fun facts:
Nala is water obsessed (a typical Lab)! She will run and dive straight in, no matter how dirty it is; if it's wet – she's going in!
She is also a big snitch on her younger sister Safi! She will not hesitate to go and get her owners if she thinks she is doing something naughty.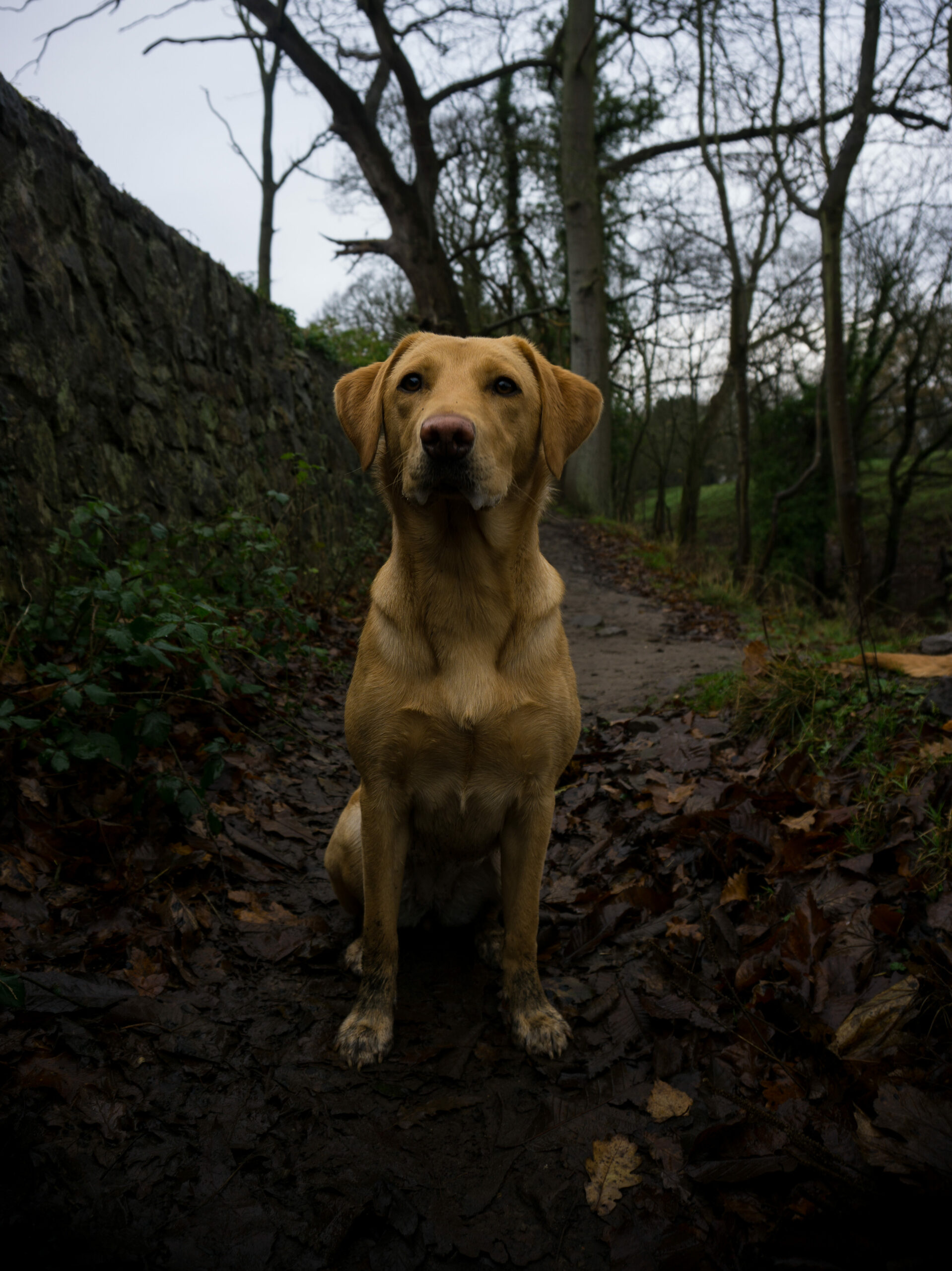 Name: Safi
Age: 1 years old
Describe Nala in 3 phrases:
Whirlwind.
An infectious character.
Naughty younger sibling.
Fed on:
A combination of Field & Trial Junior Duck & Rice and Chicken & Rice.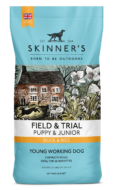 Puppy & Junior Duck & Rice
Ideal for sensitive puppies.
£13.70 – £59.99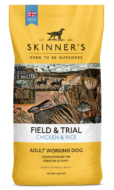 Chicken & Rice
Great for everyday activity.
£9.89 – £38.89
Favourite activity:
Safi loves to be in the agility ring! Once she is off her lead, she is flying around all the equipment and getting a big fuss from their trainer. She has taken to it like a duck to water, picking up commands quickly and building in confidence each week.
Favourite place to walk:
Unfortunately, Safi hasn't experienced much of the world yet due to numerous lockdowns over the last year; however, she has developed a love for mud! Coed Nercwys is a local walk to them, which has plenty of mud; so much so, Safi often comes back looking like a black Lab!
Something not everyone knows about Safi:
Safi has many quirks, one of which is having an overbite. Throughout 2020 she had a few operations to help relieve the pain from her baby teeth, but we are pleased to say that she has since had sign off from the vets! When Safi was recovering from her operations, she continued to be fed Field & Trial dry food, but it was soaked first to make it easier for her to eat.
Whilst these two are fed on our dry food, they have also benefited from our new wet food. They enjoy our wet foods as toppers a few times a week and have them in Kongs and on Lickimats.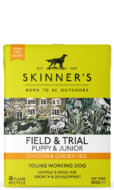 Puppy & Junior Chicken & Garden Veg
Complete wet food for puppies and Juniors.
£1.43 – £25.75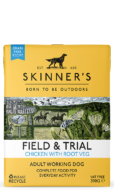 Chicken with Root Veg
All-round nutrition for adult working dogs.
£1.43 – £25.75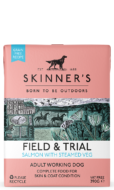 Salmon with Steamed Veg
Natural Ingredients & rich in Omega 3.
£1.43 – £25.75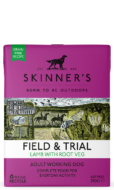 Lamb with Root Veg
Steam-cooked to retain the valuable nutrients.
£1.43 – £25.75
Our new treats have also been a massive hit with this pair! They love all three of our treats, but their favourite is our Joint & Conditioning ones.
Dog Training Treats (suitable for puppies 8 weeks+)
Motivating, Healthy & delicious reward.
£2.30 – £17.99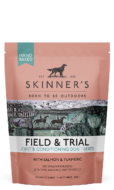 Joint & Conditioning Treats (skin & coat)
Made with salmon oil and turmeric to support healthy skin & coat and joints.
£2.30 – £17.99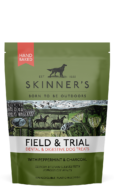 Dental & Digestive Treats
Formulated with a slight crunch to aid in teeth cleaning.
£2.30 – £17.99
What advice would you give to someone getting a Labrador:
"Wow – tough question!
Hopefully if you are already getting a Labrador then you have done all the research and are getting your new addition from the best possible breeder, so I won't go into the importance of this for now.
Both Safi and Nala excel when they are given a 'job' to do – whether that is basic training at home, retrieve training in the field or agility lessons. Labradors have a clever mind and athletic body, so get them using both to get the most out of them. The relationship with your dog will go from strength to strength as soon as you become a team, so enrol in classes such as agility, flyball, heelwork, obedience and scent work as soon as you can; you won't regret it!"
What else can I do to find out if a Labrador is the right dog for me?
If you're still not sure if this is the right breed for you, then we would recommend speaking to another Labrador owner. They will be able to give you plenty advice, and honestly answer your questions. We would also suggest reading the Kennel Club's breed information to learn more about this.
We want to follow your journey
If you do decide to get a puppy, enjoy this special time together; we'd love to follow their journey! Simply tag us in your photos and videos on social media and use the hashtags #borntobeoutdoors #fedonskinners #fieldandtrial.